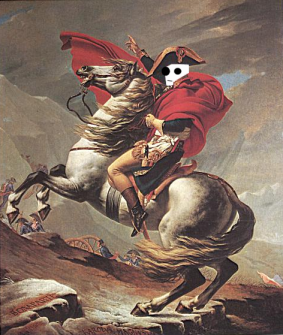 • My name is Pat. Or Patrick. I truly do not have a preference.
• I used to do a sprite comic called How to Make a Sprite Comic in Eight Easy Bits. Now I do other things.
• I used to be primarily interested in video games, but lately my interest in reality has reasserted itself. But games are a hangup that can never truly be put down.
• I was an English major in college. That probably explains most of it.
• My favorite book is Moby Dick. I will go on and on and on about it, so you're probably better off just not mentioning it around me.
• In a perfect world, I would be writing and drawing graphic novels. However, I am only a skilled enough artist to draw cartoony little strips, so I draw comics and write novels separately. It is not very time efficient, and likely explains why I took up smoking.
• I have not yet relinquished the dream of giving up my day job.
• I am a pessimist and cynic who is always glad to be proven wrong — even though it doesn't happen as often as I'd like.
• Drop me a line at beechleavesold@gmail.com. I answer every message, though it often takes me a while.